Our History & Philosophy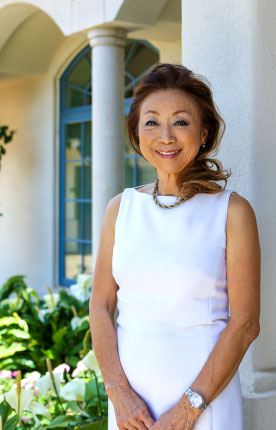 Sachi Hawaii - Pacific Century Properties LLC is a premier luxury real estate company based in Honolulu, Hawaii. Founded in 2003 with the sole purpose of providing premier real estate services to a worldwide audience, Sachi Hawaii's culturally sensitive and adaptive approach allows for an unrivaled global presence serving local and international buyer and sellers.
Our team of professional, knowledgeable and experienced agents are committed to providing elite luxury real estate and property management services designed to surpass your expectations. Our goal is to make your every experience positive, profitable, and memorable. Whether you are buying or selling real estate, managing your property as a rental or vacant home, or enlisting Sachi Hawaii's elite concierge services, you can count on our versatile team to be ready to work for you!
President & CEO
Sachi Braden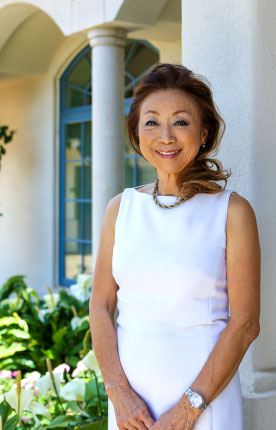 About Sachi Braden

Sachiyo S.Braden(R)GRI, President & CEO
When it comes to buying and selling luxury real estate, the knowledge and experience of an established professional with a proven performance record makes all the difference. Our worldwide network of wealthy client contacts combined with our commitment to exemplary service and unparalleled market knowledge are invaluable assets that work to our clientís advantage.

Our company's mission is to provide a culturally-sensitive, personalized service for a target cadre of high net worth national and international clients - a demographic that big franchise companies simply do not understand and consequently cannot provide for.

Since its founding in 2003, Sachi Hawaii has sold not only several hundred millions dollars' worth properties, but also established records including the sale of three of the top ten most expensive properties in state of Hawaii for 2008, highest ocean front property sold in 2009, and Sachi herself setting her personal record of $90 million in sales for the year of 2005.

Sachi Hawaii is the result of like-minded professional agents with an array of culture backgrounds working in a team environment. With our diverse linguistic and cultural backgrounds spanning across Asia including Japanese, Cantonese, mandarin Chinese, Taiwanese, and Korean, Sachi Hawaii agents provide culturally sensitive, discrete care for our clientsí real estate needs.

This collaboration has resulted in Sachi Hawaii being consistently ranked among the top real estate firms in Hawaii in terms of production. The average sale price produced by Sachi Hawaii in 2008 rose to more than $1.3 Million - undoubtedly the result of our company's exemplary service targeting luxury residential real estate. Our language skills, understanding of global and local culture, refined work ethic, savvy negotiation skills and unparalleled market knowledge are all assets that have helped our hundreds of satisfied clients achieve their real estate goals.

Add the Sachi Hawaii team to your network and let us show you why we are the number one Japanese real estate company in Hawaii!